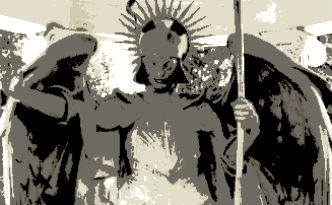 "Soldier Boy, he's seen enough of War.."
An image of a very young man walking through a field came to me. A teenager full of the joys of life and just being. Somewhere in the countryside, early 1900's, England. Before any knowledge or consciousness of the coming of the First World War – the War that was to end all Wars..
And so I wrote Soldier Boy in the Winter of 2007. "Summer day, he walks through the fields…". Later in the song the "He" and "We" refers to all of us, mankind.
I am a survivor of narcissistic abuse and this song partly refers to one I knew. But of course the song contains other sentiments nothing to do with narcissism nor a narcissist. It is about loss and retrieval, and as many words as you would like to add to that.
Soldier Boy – live performance
Joan Walsh – Songwriter – Vocals and Guitar.
Here recorded live in Ballinamore, Co. Leitrim in 2011 by Aisling Blackburn for Cavan Community Radio.
A young Irish family man came up to me after I sang this song. He was an ex-soldier. He shared his thoughts on hearing my song.
All Rights for Copyright Retained by Joan Walsh. IMRO member.
Soldier Boy – studio recording
Joan Walsh – Songwriter – Vocals and Guitar.
Here is a one off studio recording done in 2009, the same time as I recorded Biddy Early @ Lake Recording Studio, Co. Roscommon. Only one take, unfortunately. I make small mistakes with tripping over a chord and over two words – he'll was meant to be we'll, so I removed the he'll. I have tried to fix as best I could here using Audacity. It will do grand for now.
 All Rights for Copyright Retained by Joan Walsh. IMRO member.
Lyrics and music for "Soldier Boy" penned by Joan Walsh © December 2007. Copyrighted. Registered with IMRO 2007.
For those that have been victims and survivors of narcissistic abuse @ Assc Direct
For me in 2007 this article nailed it all for me @ friedgreentomatoes
Both of which I wish had been available when I was in my 20's, where I'd fallen victim to a narcissist of the ultimate elusive variety. Never again.
In brief. there is a distinction between those that suffer from Narcissistic Personality Disorder, and the narcissism / self interest / self preservation / ego that all humans possess. The true Narcissist is a predator. Its prey will be its supply. They are superb actors. They overlap their prey, when it has been used up, and move onto the next one newly captured, and this goes on infinitum. They do not have a conscience and never will in the true human sense of it. The degree of the disorder varies across the board in both men and women, from mild to severe. The most severe suffers of NPD being those that will and do murder.
Joan Walsh 2014
Biddy Early                     Fool for a Penny                     Soldier Boy                     myspace                     Breathe In