Abit about Joan –
Joan Walsh is originally from Dublin, and lives in the North-West, Ireland.
She is an artist, songwriter, performer, musician, and dancer. She is also a doer of many a mundane task. And walks.
In 2013/14, she constructed and put this website together.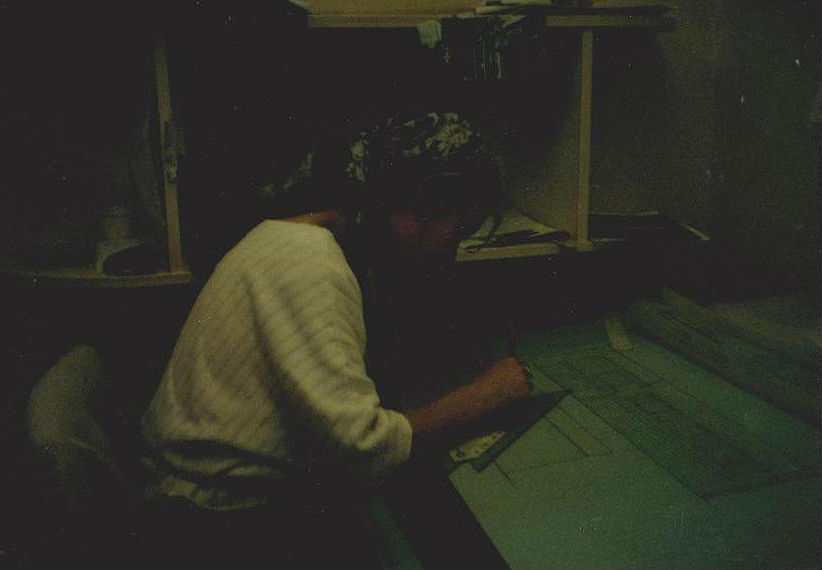 Joan originally trained in design – Environmental Design (Interior layout and design for commercial properties, furniture and fabric design) in the College of Marketing and Design (DIT), Dublin, and worked for many years in shop fitting companies.
She was involved in Drama and Theatre. Performed and collaborated in Once and Again performance / dance / play, Galway, 1993; Our Country's Good, play, Dublin, 1998. Trained in Theatre / movement 1997-98 V.E.C Ringsend, Dublin.  Loved the drama classes in school, and went to a number of Dublin drama classes years ago. Worked as an extra for TV series and films, as you do.
She trained with the Laban Guild UK in Newbridge, Co. Kildare and Kinnegad, Co. Westmeath, and is qualified to teach Laban Community Dance. She was also involved with a Flamenco Class in Dublin for a number of years. And has taught a number of classes in both Flamenco and Laban.
She has travelled to many countries. As a student, she worked in the London, Sydney, and Toronto. In 1999 a trip to the USA (thanks to the Credit Union). During 2002-2004, on and off, she took the opportunity to travel local in Egypt, Turkey, China, Tibet, Mexico, Spain, Thailand, and Cambodia. It was not easy to go, but was like putting on an old familiar coat once she went.
In 2017, she had her 8th solo art exhibition All About Buildings @ Solas Gallery, Ballinamore, Co. Leitrim. In 2012, she had her 7th solo art exhibition A Flask of Tea and Sandwiches @ same venue. Plus, showed in a group master class show, tutored by Mick O'Dea. In 2009, she had her 6th solo art exhibition The Light Fantastic @ same venue. Previous Solo Art exhibitions include The Visual Voice & Visual Voice II exhibitions both held in the Dublin Writers' Museum, Dublin in 2000 & 2001.
From 2008-2011 she attended the Traditional Irish Music course in Drumshanbo, Co. Leitrim, learnt the tin whistle and fiddle there – an excellent course for all those who participated.
Her songs her songs…
Joan basically worked hard from scratch learning how to write songs, play guitar, sing, performance and performed in many venues. She took it up 'late' at the age of 26 / 27. She Joined Irish Music Right Organisation (IMRO) in 1995. All her songs are copyrighted and registered with I.M.R.O.
Thanks for reading.
Joan Walsh, Ireland.