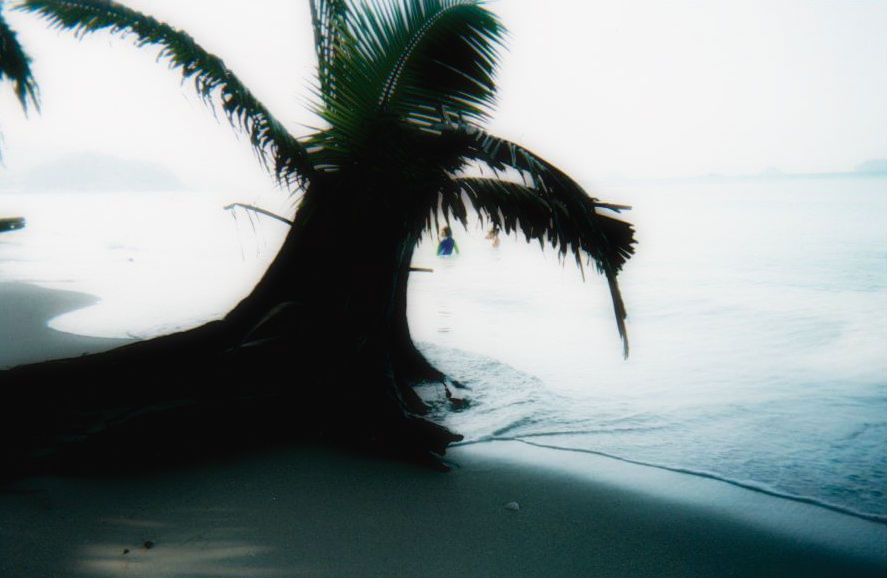 Possible Jet Lag is a short story I wrote while in Thailand 2004 – 2005. This is a true story, start to finish. I was lucky. My luck was due to a brief chance meeting in a Bangkok internet cafe with a man from England; one round of beer and a chat before he took his flight home to the UK; my dislike of humid heat; and my total disinterest in being there when I first got there.
Joan Walsh 2016
Possible Jet Lag
December 2004, Thailand
People with only two or three weeks for a holiday do not suffer from jet-lag, or so it seems for the few couples I talked to. They were all from Germany: is that just a coincidence or a reflection of the German attitude, or were they just putting on a brave face? Maybe two to three weeks focuses mind, body, spirit and resolve to have a holiday and not to get bogged down with the nitty-gritty's and confusion of jet lag. It's a long way to come, Thailand. It almost seems immoral to travel so far, for so little time. Then again business people travel the same, and for even less time. However, whether it is environmentally correct or not: "When you have money you don't have the time, and when you have time you don't have the money". That was more or less the way it was for me until I sold my damp artisan terraced cottage in Dublin three years ago and I never did buy another, though I looked, and the prices are still going up…
I arrived into Bangkok airport on a one-way flight 7th December 2004 with time to 'travel' until the end of January, maybe even push it to the beginning of March. I had been in Ireland for only one and a half months: to attend a teacher-training workshop; have lots of turf and logs fires in the spare room of a friend's flat; and generally fall into winter hibernation with Euros being dragged out of my pocket like falling leaves. Before this, I had travelled and lived in China and Tibet for three months. I needed a holiday from the 'holiday'.
When I finally came through the doors of the airport and sat on my rucksack, heat, smog, and rough guide book in hand and a new culture before me; I felt "oh, I am not up for this…" I hadn't the energy for this new climate, and this was the cool Season.
An airport bus-ride along a high concrete highway, above urban sprawl, finally came to an abrupt bumper to bumper city traffic jam. We crawled along to the last stop at the top of Khao San St., the 'Benidorm' of Bangkok. I already trying to admit to myself, that this time I had made a mistake and would book a flight back to winter's beauty of bare Beech trees, fog, and yes, rain. Too much bi-location and long distant flights? I buried my nose in books to shut out the noise, music, throng of flip-flop-tattoo-tanned tourists with hair braids, lady boys, tuk-tuks, and applied the 'keep it simple' motto. Vulnerable, out of my winter box, Bangkok felt unsafe to me: was it the people? No; was it the traffic? Maybe; the noise? No, the land underneath the city felt unstable, as if it was going to collapse under the weight of the concrete people and traffic and heat. I was feeling sensitive. And I felt bad: you would think I would be excited by being there, another culture, an opportunity to explore?  I knew this situation very well, so I gave myself some time to make a clear decision. Seeing that I had come all this way – I might as well at least have a proper holiday. The palaces and temples of Bangkok would have to wait until I had got to a beach, do nothing more than read, swim, snooze, detox my blood with fruit, water, a massage a day, and try not to feel guilty!
Andrew, an English man, on his way home to London after spending two years in Indonesia suggested Kho Chang Island to me – an island to the East towards Cambodia. I had said to him, I just cannot bring myself to read my rough guide book and figure how and where to go. The idea of the south seemed all too busy and hotter for me and I needed a quiet place, so one leaflet in a hotel travel agency and paid ticket for bus and boat got me out of there. Normally I would use public transport, but just this once I was going to take it easy and be a proper holiday tourist.
A small part of the 'Benidorm' bubble broke off and left Bangkok in a mini-bus on a road in the process of being re-surfaced at top speed, below the whale skeleton of a new concrete highway. Finally opening up to a fine double highway peppered with portraits of the King and Queen smiling and not smiling, and local election posters of various fathers and sons in crisp white 'military' suits. Our driver settled down to a leisurely pace 'all the better to see himself, my dear' in the mirror – was his hair looking good, his shades? both hands draped boneily on top of the steering wheel. But all was well: at a junction he bought a beautiful garland of flowers to replenish the withered ones over his mirror – the 'holy water' of all Thai drivers. Along the way we stopped at petrol stations filled only with tourists – was I in Mexico taken over by Swedes or was this really Thailand? Stripe development is the same the world over.
At the ferry-port the tourist bubble swelled and moved en masse to crowd a timber boat of a salty-sunny seaman. Oh sirens of the sea, how good it was to be sailing through salty waters – the engine hum like Australian didgeridoos from the depths, the wide brown bare feet of the captain the same as ancient sailors that crossed the oceans thousand upon thousand of years before. It had been six months since I had been on the sea and for forty-one days many miles above it in Tibet, where the stony mountains still remember the thunder of oceans. Ok the pollution haze was pretty thick and this wasn't Clew Bay – the most beautiful bay in the world, but at least it was warm.
I settled into an airy hut over a green lagoon. Virgin blue mosquito net, windows, water glinting between the floor boards. Lulled to sleep by the splash of a fish, night-time sounds of tropical creatures and the sounds of a very out of tune Karaoke drifting down from the main road. Jet-lag still had me waking at odd times and hallucinating. When first a gecko made itself know to me with it's 'geck-o' call – I woke saying "hello, hello, who's there?" I tried to put a face to the creature – to me it was a huge cartoon like fog sitting on my windowsill. In reality it looks like a very small psychedelic crocodile with purple spots on green with glassy eyes that can stand on vertical walls, no problem. Funky. Another morning I woke up convinced that the hut was actually one of those log cabins you can purchase in Macroom, Co. Cork. So while I was admiring the white painted planks of the 'log cabin' and thinking "so this is what they are like, very nice", I was sure that it had been imported it all the way from Slovakia…Hello! I just laughed at how my mind was playing tricks. But one night I did not laugh – a night-dream woke me up with a bad feeling: was it just my psyche or something more? I said out loud, "God help us all.." as the dream faded of a nuclear bomb that was to go off somewhere at sometime, its energy that swept fast and low across a flat land, all the people, all the devastation…
Days rolled into one another. I sat close to the three massage women of a posh hotel under the shade of a tree: slowly got to know my surroundings. Communal taxi rides to North and South. Paradise was being sold up and developed. The picture postcards on the racks needed to be updated – expose the roots of the palm and pine trees by sea erosion, add building sites and fancy hotels along the stretch of coastline. Seven years previously the main road had been a dirt track and the furthest south could only be reached by boat. Not anymore – the tarmac road now full of mopeds, trunks and taxis. A snorkelling trip took in the beige coloured coral off three small islands and pissed off looking fish, with us all splashing about in luminous life jackets. I am not expert on coral or snorkelling, but to my eyes it looked dead – oh Jacque Cousteau, who brought the life of the oceans to our T.V in the late sixties – what would he say, his head in his hands? Non-degradable washing powder from the shores of Namsto Lake in Tibet and the world over, all arriving at its final destination – the big blue oceans with their finite limits. What are we like – thick or what?
Once upon a time, a grandfather from three centuries before remembers there being ten trees in the valley; a grandfather in this century remembers two; his grandson has never seen any trees in the valley and maintains there never were any in the first place……
At 8.00am on St. Stephen's morning I swam: the sea calm with curved slow moving waves coming in. In this morning peace I contemplated the sea as i swam out and said to it "sea you can be very powerful, when you really want to be, you could do anything".
The day proceeded as normal – breakfast, lunch, a walk, some reading, a massage and then on to the Internet. Only while checking emails mid afternoon, did I come across the news on the Internet – 'Tidal Wave hits Southeast Asia'.   ?   Something somewhere had happened, and all the people….? I hadn't seen anything, nobody had said anything.   ?   Nobody huddled in shops discussing everything, mindyou nobody huddles in Thailand – it's too hot to huddle and nobody talks about the weather either. "Same, same, but different." Everyone was relaxed as usual. It was strange to read the news on the internet.   ?   Was it really true?  Do we need T.V pictures to make it real?  I thought well I better email my Mam back in Ireland. It would be 9.00am in the morning and she and my father would have been already up for a few hours and would have heard the news. I started to feel guilty I hadn't brought my mobile phone with me and for coming to Thailand in the first place. I had only rung them the day before being Christmas day, so I didn't feel inclined to phone again. Funny when deprived of T.V pictures, you are made so distant from events…like the following earthquake a few months later in Iran.
Over the following days I met many people who by chance hadn't gone to South Thailand – either they couldn't get a flight down from Chiang Mai because flights were booked out, or were in Bangkok and just decided instead to go to Kho Chang instead, or had been there a few weeks earlier. On the 26th December 2004 – 'somewhere at sometime, all the people, all the devastation…' had happened.       – Joan Walsh Possible jet-lag © 2005
Many thanks to Andrew, wherever he is.
I guessed it probably would be wall to wall media back home. I saw none of it (except one TV news report I seeked out in a cafe) until I returned to Bangkok from Cambodia on the 26th January 2005. Then I saw it replayed out on big screens. I noticed that BBC World News covered the Iranian Earthquake on one evening only.
Joan Walsh 2016
Possible Jet Lag              Foreign Affairs              Good Fortune