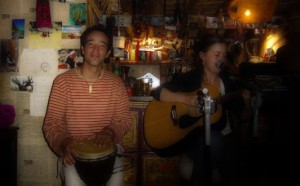 Good Fortune is a short story I wrote about Tibet. This is also a true story. I have now kept the true names of the people, except for the guide who I have given a generic Tibetan name. I had been there for 41 days. 3 months in total in China and Tibet in 2004.
Joan Walsh 2016
Good Fortune
2004, Tibet
Frederic's head and heart lines were just one deep line straight across the top his palms, as if he had held long and hard onto a thin rope, pulling in fish in some ancient and distant past. This 2 in 1 line in both palms brought ohs and ahs from Chinese and Tibetans alike with a nod of something good, some secret good fortune.
By trade, a photographer of people and places, he made his living by selling his work back in France. While foreign tourists clicked away on shiny new digital cameras and ogled at the instant results; other 'tourists' dressed like commandos with multi-pocketed waistcoats, focused long-lensed cameras under the noses of old faces squinting in the sun, as they murmured their prayers. As Frederic took shots, he always gave something in exchange for being allowed to impose on the privacy of a pilgrim. That was his way: respect.
I first met Frederic and another French man and Taiwanese woman smiling in the late afternoon sunshine on the roof top terrace of the Banok Shol restaurant, Lhasa. I arrived somewhat frazzled and we exchanged Hola's! Que tal's? Muy bien's! – confusing all of us.
"Are you Spanish?
"No, are you?"
"No".
It's more fun to say hello in Spanish
They could see I was in the middle of some situation.
"So how are you?"
"Oh, mes y menos…"
Two and half years before, I'd been on a 'roof of the world' group trip from Kunming to Kathmandu with 'Intrepid Tours', with only two weeks travelling through Tibet. Though wonderful and organised – we did not even need to think – I always said it was way too short a time for Tibet. I made a promise that I would return, spend a longer time getting to know the place better. And so I had, but also I was about to meet up with our Tibetan guide from that time: young, beautiful, dapper-dressed Dorji. We had kept in touch vaguely via email, and my intuition alarm bells were going off good and loud since arriving into Beijing a month before.
"Ah-ha, a rendezvous"! Frederic exclaimed.
Well, I didn't feel so oh-la-la about it at all and put it down to being Irish with a large dose of guarded sceptic to Dorji's "miss you's", "I'll be your everything's", "I'm really looking forward to seeing you's" – something was off and I was doing my usual: berating myself for not being more 'joie de vivre'.
We rendezvoused a few times over the space of five days, after which Dorji had to go to China, Chengdu, and maybe even Beijing to sort out a passport, all the continuous paper filling involved, and a visa for the Netherlands a Dutch friend was helping him with. I smiled understandingly, as I had known all about this passport from his previous emails. Behind my lukewarm 'Free Tibet' smile, I held an unvoiced annoyance at him for not bothering to inform me of his immediate departure to China. I even stoically hung out with him as he queued at the CAAC airline office to purchase his ticket. What he failed to mention before his elegant curtain of silence descended prior to his leaving and the following three weeks was that he was off to China to marry a Belgium one. She became Mrs. Passport and he Mr. Passport: his ticket out of there. It seems I was the insurance policy…there may have been a few.
"How did you rendezvous go?" Frederic asked sometime later.
"I got well f..ked over…" I replied.
The reality for all Tibetan people is that it is impossible for any of them to acquire a P.R of China passport, unless that is you are over fifty years old, then just maybe yes you can get one. The other option: marry a foreigner. What we take for granted for 50 Euro, a citizen's right, a visit to the passport office, and a few weeks wait in our countries is withheld from all Tibetans. Lucky for me, lucky for my Tibetan friend, and I hope lucky for Miss Belgium. I'm so glad his insurance policy hadn't been used.
Behind the busy, buzzing atmosphere of old Lhasa and the people's beautiful smiles, a heaviness seeps into your dreams as you finally fall asleep at night: Lhasa and Tibet is full of ghosts, demons and secrets. An Irish doctor on a tour had a wake-up call to the illusions in the land of snow. He looked a bit shook over a lunch-time beer. He told me there was a thin line between being a doctor and being a tourist: to get involved or not. That morning on the busy street a crowd had gathered around a man on the ground: an epileptic fit? The doctor went over to check and turn the man on his side, so he wouldn't choke. There, a neat precise wound to the back of the neck: an assassin. The Irish doctor decided it was best that he make a quiet exit: a murder was a murder anywhere. The spell broken, Tibet was not all compassion, enlightenment and holy. It was and is like anywhere else, good, bad and all in between.
I had suspected that altitude could affect tourists in more ways than one – namely, anger!
"Do you find people freak-out and get emotional when they come to Tibet?" I asked innocently a tour guide in the metal container restaurant by Namsto Lake, after a Korean woman had finished her long rant about protecting the prostrating boys around the Jokhang Temple from those insensitive photographing tourists, man! I was hoping I was not alone in swearing blindly at times when someone and certain invaders crossed me – in the land of OM, compassion was not my second name, it had more of a Banshee f…in' shriek to it.
"Yes", he said plainly.
Early the next morning I went and kicked a Tibetan Jeep driver hard twice on the leg. Why? The alcoholic driver had sneaked into the four-single-bed-metal-framed-canvas-covered metal-doored-tent I was trying to get to sleep in, the night before, looking for it, and he got it, as I gave him with an earful of loud Dublin swearing when I found him leering over my bed. ( A few minutes before this a voice had told me get your torch out of you bag. I was prepared ).  The next day, after making sure I told everyone, I cornered him to find out his name to give him a warning – he was just being 'cocky', so I just couldn't help remind him I meant business. I am not proud of myself for kicking, but..
Cheap Chinese lighters also explode at altitude.
Whether it is altitude or not, spiritual places like Tibet can bring up what you need to deal with. It seems I had to balance out from having become too passive and nice to a well-rounded laughing, swearing, singing white-witch with knobs on. Thank-you Tibet, I'm all yin and yang now…
So as I dealt with another layer of unconscious baggage, tore away a veil of illusion in the land of breaking illusions, and basically dealt with another job-lot of man trouble: leaving it behind to all the bright stars of Samye; to the new crescent moon and bright waves of Namsto lake; over many passes to the singing valley of Rongphu and the white pyramid of Mt.Everest; getting to know the people, the land a bit better this time; drank flasks upon flasks of milky sweet tea; good company and friendships with tourists and locals along the way; swore with my best Dublin accent; despaired, cried, sang, smiled, laughed a lot along the way: Frederic was walking fast and light down the streets of Lhasa getting organised.
He had a mission; inspired by one young girl he had photographed out at one of the many small villages in the Everest environmental 'park'. He was going to give something back; a grain of self-esteem for the people he had met and hadn't met in those villages. On our 'Intrepid Tour' two years earlier, we had handed out crackers, nuts, biros, crayons, fruit, but maybe we could've brought something more: blankets, food, if only we had known. But we had all travelled more or less solo to get there with a rucksack each and a tight tour schedule. Frederic, not being a tour-paying tourist and not constrained by a tight tour itinerary, had some extra time. However, he did still have a time limit to stay. Frederic managed to raise cash from France, and put the wheels into motion in Lhasa. He struck a deal with a tailor to make 108 chubas (traditional Tibetan coats) of various sizes; with a cobbler 108 pairs of traditional shoes stitched up; x kilos of tsampa (roasted barley); x kilos of fresh apples; a box of sweets: all in all enough to fill two Jeeps to the brim and two drivers that knew the villages of the 'park'.
65 ¥ (€6.50) is the entrance fee to the Mt. Everest 'park'.
100 ¥ (€10) for the permit to be allowed any further than Shigaste.
Approximately 100 ¥ (€10) per person in a Jeep allowed into the 'park'.
Bling-bling for all the offices of the Public Security Bureau, and a lot of more-money-for-permits-red-tape for tourists. None of this tourist money benefits the villages or the people of the park (like so many places in the world: from the small fields of Connemara to the timber houses along the dusty roads of Cambodia). I doubt that this money even goes towards the upkeep of the environment of the park: maybe just road improvements. At the end of my forty-one days this second time in Tibet, I travelled to Mt. Everest with a third generation Chinese Canadian couple, one French Canadian, one Hong Kong woman and our Tibetan driver. Our passes for the park came back as two English and three Chinese tourists…money to line the pockets no doubt.
In the Mt. Everest park four-wheel-drive Jeeps filled with tourists flash past small barley fields and through the villages throwing up dust: like 'ice-cream vans' through this brutal and magical landscape. Responsibility lies in the hands of the tourists that do stop, if one does, some children will eventually arrive, running up roads or over fields, sometimes just looking from a distance in hand-me-down tracksuits and old jumpers. They will gather in a huddle outside the windows. Handing out crackers, sweets can create on onslaught of chaos, with tourists left in a tailspin of what exactly is the right thing to do…
Frederic had known what to do, and in the last stages of his mission, a mutual friend Marco teamed up with him. When I first met Macro in Chengdu he was also organized:
"Do you, by any chance, have any duct tape?" I asked, as my rucksack had developed a tear.
"Yes, of course", he hands me a brand new roll of the non-quacky heavy duty real thing.
"It's also very good for rock climbing", he informed me. I was amazed. He also lent me a rope to dry my clothes. He was Swiss.
A great conversationalist with a hearty laugh that lifted his shoulders: he liked to walk easy and slow, while Frederic fast. In those last days, the pair of them almost walked a groove in the pavements of Lhasa between the Jeeps, tailor, cobbler, and market.
When I returned from Mt. Everest, we met before they were to set out for the villages. I was envious. Here was something special, and I wouldn't there to see it and had no part to play: my head and heart lines in my palm are separate like most peoples. I wished I hadn't been dealing with stuff. I felt selfish: what had ever happened to those intentions to help in some way after my first trip to Tibet? I asked Marco to email me on how it all went for them, as I would be leaving Tibet before he returned and Frederic would be continuing on to Nepal. In an email that says it all Marco wrote:
Dear Joan,
Yes, we had a great time! We have been giving Chubas and shoes for four days to locals. The message that there is something for free went through the villages like a rumour and there was always a big crowd around us when distributing the things. A funny thing to tell you is that the boy from Frederic's photo (that started his project) was actually a girl! Her name is Zidruma and she is really a wonderful girl! She helped us all the time.
In Tingri, where Zidruma lives, we had to organize things a bit more than in other villages. The whole village was there and we had to close the gate to the backyard of the hotel, where we distributed. At the village near the border we started distributing early in the morning. Kids came out of the bed directly to the place at the hotel barefoot in their pyjamas!
It was amazing to see the kids excited while waiting for there chubas and then seeing them happy and smiling after they got them!
The sad thing about all is that there were a lot of people that we could not help. Old people and young mothers with babies… :-(
I went with Frederic to the border where he got a ride to Kathmandu with two Portuguese girls. I went back with our driver to Lhasa in two days! It was a long long ride and now I have a cramp in my neck because of 20 hours head-banging in the car! When I came back to Lhasa it felt like coming home. I really feel like home here and I cannot think about leaving this wonderful city with its lovely people!
I wish you all the best for your further travel. May the force be with you as well (reminds me Star Wars Movies…)
Have a good time and all the best!
Regards
Marco
Something good and of good fortune had happened, thanks to Frederic, for some of the Tibetan people. He did not just think about it, or just feel he should do something, or feel guilty that he couldn't do anything – he had used his head and his heart to do something wonderful, and did it!          –  Joan Walsh Good fortune / Tashi delay © 2005
Tashi delay = 'good fortune'.
Joan Walsh 2016
Possible Jet Lag              Foreign Affairs              Good Fortune